Tom Ryan Bio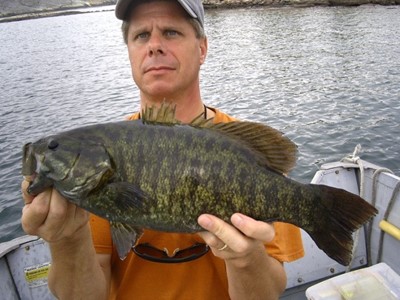 Occupation:
Director of Men's Ministry and Director of Operations
Northeast Presbyterian Church
Family Members:


Kim

(Wife)


Kylie
Hometown:
Pittsburgh, PA
Favorite Outdoor Activity:
Bow Hunting & Fly Fishing

Favorite Places to go:
Ontario, New York, Colorado
All-time Outdoor Highlight:
28" Brown Trout caught and released 2 feet of water after targeting this fish for 2 years!

Worst Outdoor Adventure:
A near-death experience wading the Little Miami river in Ohio in the dark to bowhunt in winter. Water came up, washed me downstream, almost hypothermic!
Best Fishing Memory:
40 years of fishing the secret smallmouth spot in Ontario; first with my father, and now with my son!
Best Hunting Memory:
My first buck was a 9 pt. in Ohio
with the bow. I taught myself. I scouted, hung the stand, made a great shot, and spent many hours tracking a deer that left no blood trail. When I finally found that deer I can't describe the emotions - still the hardest/best thing I have done since the birth of my first child!
Favorite Hunting Technique:


Find the Acorns!



Favorite Fishing Technique:


Sight fishing.



Favorite Place to shop for Outdoor gear:


Jeffery Archery



Favorite Equipment (Guns, Boats, Reels, Tents, Atvs, Clothing, etc.):


Old Orvis 9' 6wt. superfine rod customized for bass-bugging.

A .35 lever action Marlin

.

Favorite Wild Game Food:


Backstrap wrapped in bacon with jalipinio and onion

.

Item in First Aid Kit you use most:
Advil

- YES!



Person most responsible for cultivating your love for the outdoors:


My dad, my brother Peter, and my english teacher Walter Jones who let me tie flies in 6th grade!



Outdoor Hero:


Every ethical sportsman I meet.



Favorite Scripture:


EZEKIEL .3:7-9 " But the house of Israel is not willing to listen to you because they are not willing to listen to me, for the whole house of Israel is hardened and obstinate. But I will make you as unyielding and hardened as they are. I will make your forehead like the hardest stone, harder than flint. Do not be afraid of them or terrified of them, though they are a rebellious house."
This life verse was given to me in Argentina in 2003 by Martha & Luciana - two women who came to hear my testimony (translated)
Any spiritual lessons you have learned on outdoor events:
Early sunrise lets me know His mercies are new every morning - great is thy Faithfulness!
Other Things about Tom
Men's Ministry Board of Directors
Facilitator - Men's Fraternity
Accountability Group leader
Univ. of South Carolina Archery Instructor