Rod Harrison Bio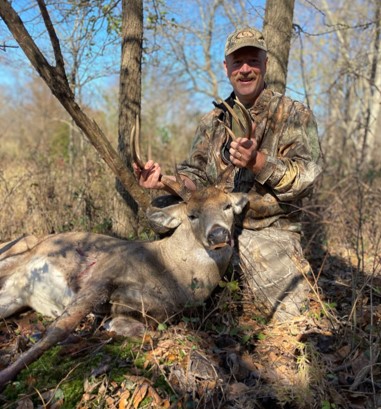 Occupation:
Manager of Server Operations, University of Baltimore
Family members:
Sherrie (Wife)
Laura, Amy, Carrie, Jennifer
Hometown:
Westminster, MD
Favorite outdoor activity:
Any kind of hunting, and going camping with the family
Favorite places to go:
Castaways Camping resort in OC, MD with the family
All-time Outdoor Highlight:
Sitting in a hunting blind with my daughter as she shot her first deer. She made a perfect 150 yard double lung shot
(And she thinks we were just hunting)
Best Fishing Memory:
Fishing with my dad as a young boy in a small rental boat catching Rockfish all day long
Favorite Fishing Technique:
Top water frog going after snakeheads
Favorite place to shop for outdoor gear:
Wal-Mart, If I go to Bass Pro I'll spend too much money!
Favorite equipment (guns, boats, reels, tents, ATVS, clothing, etc):
Remington 30.06
Favorite Wild Game Food:
Venison back strap wrapped in bacon cooked on my grill!
Item in first aid kit you use the most:
Ibuprofen
Person most responsible for cultivating your love for the outdoors:
My dad
Favorite scripture:
PS 42:1 As the deer pants for streams of water so my soul pants for you my God.
Any spiritual lessons you have learned on outdoor events:
A rock is a very powerful ministry tool!