Robin Thigpen Bio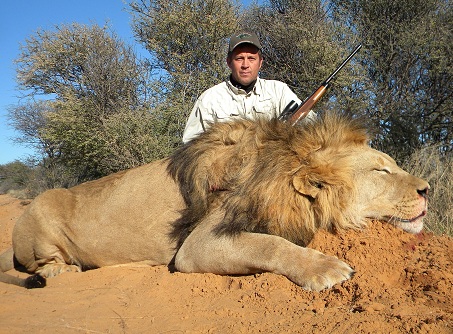 Occupation:
Utility and Pipeline Contractor

Family Members:
Valerie (Wife)
Victoria
Caroline

Hometown:
Yulee, Florida now Jacksonville, Florida

Favorite Outdoor Activities:
Duck Hunting and Inshore saltwater fishing

Favorite Places to go:
Africa and fishing the rivers near the house

All-time Outdoor Highlight:
Taking a African Lion, there is something about hunting an animal that can hunt you back.

Best Fishing Memory:
Watching my wife and youngest daughter fishing for Redfish on the dock a few weeks ago. My daughter caught a 25 incher and my wife's was 23. They both were caught on artificial and they netted the fish for each other. Dad still has to unhook the fish though. It was the largest Red for each of them to date. I am a lucky man that they both love to fish.

Favorite Fishing Technique:
Casting to structure, oyster beds with jig heads and soft plastic lures. Sight casting for Redfish.

Favorite Place to shop for Outdoor gear:
Online, Strike Zone and Arlington Bait and Tackle. I buy all my fishing gear from local stores if possible.

Favorite Equipment (Guns, Boats, Reels, Tents, Atvs, Clothing, etc.):
20" Carolina Skiff, Abu Revo on 7' rod with power pro, Benelli and Beretta Shotguns.

Favorite Wild Game Food:
Fried Quail and a baked flounder is a close second

Item in First Aid Kit you use most:
I really should get one of those.

Person most responsible for cultivating your love for the outdoors:
My Dad, he made it a priority to take my brother and me with him fishing and hunting. After he had retired I was able to take him on several trips that I will never forget.

Favorite Scripture:
Wherefore if any man is in Christ, he is a new creature: the old things are passed away: behold all things are new. 2 Corinthians 5:17.

Any spiritual lessons you have learned on outdoor events:
To let things get quiet in my mind and heart to hear God speak to me. Specifically when I am duck hunting solo and its cold with a clear sky. In the early morning quiet you can see His creation and know His might. We are not in control God is.