Pete Stewart Bio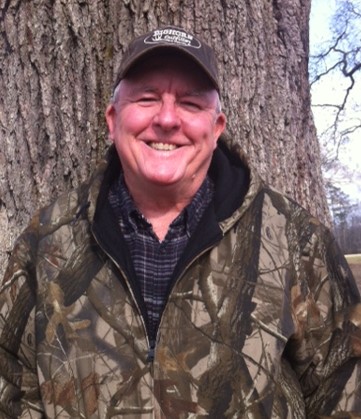 Occupation:
Retired aircraft mechanic for Delta Airlines
Family Members:
Wife - Pat
Daughters: Melissa, Marie
Son: Matthew
Hometown:
Bogalusa, Louisiana

Favorite Outdoor Activity:
Whitetail deer hunting

Favorite Places to go:
Louisiana, Mississippi, Alabama

All-time Outdoor Highlight:
It happened this year as my 2 oldest granddaughter took 2 real nice bucks out of the same stand on the same hunt with their dad. The 17 year old has been hunting 3 years to wait on a nice buck.

Best Hunting/Fishing Memory:
Going to Illinois on a bowhunt with my son & 3 friends. This was my second Ironman hunt. When we got home my son and his friends said I donâ??t care where we go, sign me up. They really enjoyed the trip.

Favorite Hunting/Fishing Technique:
The older I get a nice warm box stand makes for a good hunt.

Favorite Place to shop for Outdoor gear:
Gander Mountain

Favorite Equipment (Guns, Boats, Reels, Tents, Atvs, Clothing, etc.):
Encore Pro Hunter 25-06

Favorite Wild Game Food:
Deer sausage and chicken gumbo

Item in First Aid Kit you use most:
Band aides

Person most responsible for cultivating your love for the outdoors:
The pastor of our church, as no one in my family hunted

Favorite Scripture:
Jeremiah 29:13 â??You will seek me and find me when you seek me with all your heartâ?

Any spiritual lessons you have learned on outdoor events:
My first IO retreat to Kentucky with Ray Thomas and Chad Boyd. The changes you see in a man between first session & last session is unbelievable. You can see Godâ??s love and grace in each one.