Patrick Tyndall Bio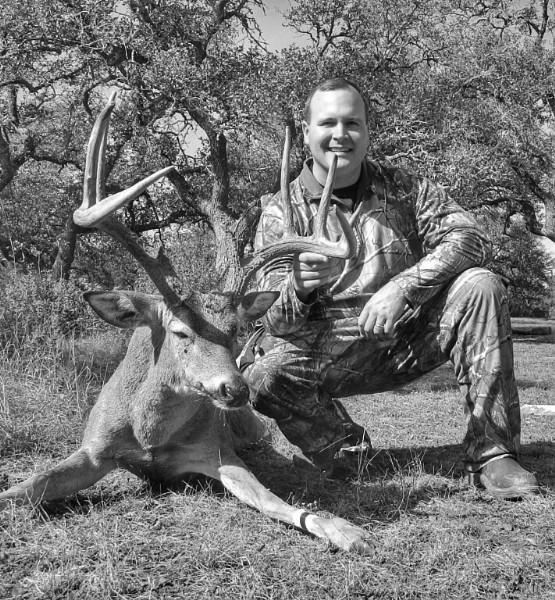 Occupation:

Family Members:
Sheron (Wife)
Alex (12)
Christina (6)

Hometown:
Fuquay-Varina, NC...but currently lives in Blythewood, SC.

Favorite Outdoor Activity:
Bowhunting

Favorite Places to go:
Cades Cove, Great Smoky Mtn. National Park

All-time Outdoor Highlight:
My 43lb catfish caught in 2.5 feet of water at Santee...by the time we got that monster in the boat even my shoe strings were tangled!

Worst Outdoor Adventure:
A near-death experience at Santee with Andy Palm-4ft waves coming over the front of my 16 foot boat with stumps everywhere!

Best Fishing Memory:
Fishing with Ken Calcutt in April of 2003 on Santee-16 catfish in the boat (over 250lbs of fish) before 11am.

Best Hunting Memory:
My annual hunting trips to NC with my brother David and brother-n-law Mike.
Favorite Hunting Technique:
Early Deer Season sitting on a soybean field.

Favorite Fishing Technique:
Trolling with freelines and planer boards for Stripers

Favorite Place to shop for Outdoor gear:
BPS

Favorite Equipment (Guns, Boats, Reels, Tents, Atvs, Clothing, etc.):
My Carolina Skiff Boat.

Favorite Wild Game Food:
Shellcracker..fried up in some House Autry Seafood Breader with my Dad's hushpuppy recipe.

Item in First Aid Kit you use most:
Advil

Person most responsible for cultivating your love for the outdoors:
Ted McKinney, Bobby Harvell, Lin Bissette, and my brother David

Outdoor Hero:
Ted McKinney - former missionary to Suriname, an amazing evangelist, and a true sportsman.

Favorite Scripture:
"When they saw the courage of Peter and John and realized that they were unschooled, ordinary men, they were astonished and they took note that these men had been with Jesus." Acts 4:13

Any spiritual lessons you have learned on outdoor events:
Even the rocks cry out that Jesus is Lord!
Other Stuff about Patrick
*Bachelor of Arts, UNC Chapel Hill, 1997
*Master of Public Administration, Univ. of Kentucky, 2001
*Master of Theology, Columbia Biblical Seminary, 2006
Ministry:
*
*Executive Director, Ironman Outdoor Ministries Inc., 2007 till present
*Missionary, North American Mission Board (MSC), 2008