Ken Graham Bio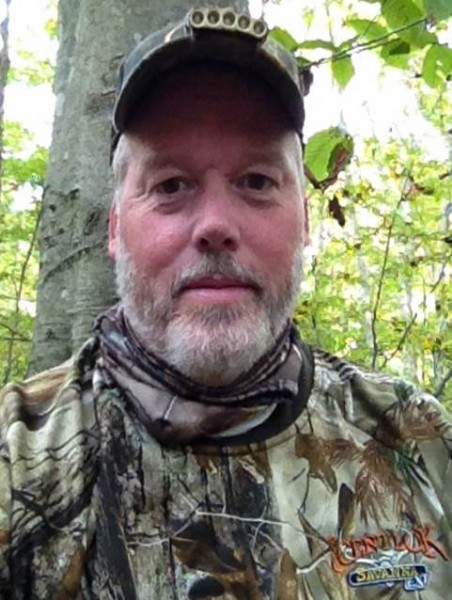 Occupation:
Self Employed
DealerMetrix and OneSource Automotive Solutions
Family Members:
Rebekah (Wife)
Tyler, Kyle, Ryan, Kody, Son #5 due August '15
Hometown:
Fredericksburg Virginia
Favorite Outdoor Activity:
Deer hunting
Favorite Places to go:
Alberta, Maine, Northern Neck Virginia
All-time Outdoor highlight
My wife Rebekah killing a black bear in Alberta
Best Fishing Memory:
The time my buddy and I turned over the canoe while fishing in a pond.
Favorite Fishing Technique:
Casting with artificial lures for bass and crappie. Or old fashioned minnow on a bobber with the kids.
Favorite Place to shop for Outdoor gear:
Bass Pro Shops
Favorite Equipment (Guns, Boats, Reels, Tents, Atvs, Clothing, etc.):
Thompson center rifles. 270, 308, 7mm08. Crossbows Barnett Predator and Excalibur. Arctic Cat and Honda ATVs. Mossy Oak Camo.
Favorite Wild Game Food:
Wild Turkey, Deer Back Straps
Item in First Aid Kit you use most:
Advil.
Person most responsible for cultivating your love for the outdoors:
I started hunting with my best friend, Bubba Rankin, at the age of 9. His father Kenny Rankin took me in and their family taught me everything I know about the outdoors. I'm forever grateful.
Favorite Scripture:
I have told you these things, so that in me you may have peace. In this world you will have trouble. But take heart! I have overcome the world. John 16:33 NIV
Any spiritual lessons you have learned on outdoor events:
The right setting is critical in getting people in the right mindset to be open minded. There is no better setting than the beautiful outdoors to think, reflect, and find real inner peace in God's word.