Keith Phillips Bio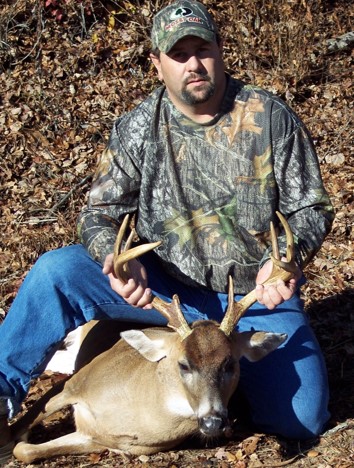 Occupation:
Roofing Contractor
Family Members:
Wife: Janet Son: Joshua (Josh) Son: Jacob (Jake)
Hometown :
West Columbia SC
Fav.Outdoor activity:
Hunting and Fishing
Favorite places to go:
Broadwater Swamp-Santee. And The Smokey Mountains
All-time Outdoor highlight:
Being able to harvest a nice Buck with both of my boys in the stand with me and letting them make the call.
Best fishing Memory:
On a Deep Sea fishing trip with a group of guys from church we loaded the boat with Tuna and Wahoo when everyone else at the dock came back with 0
Favorite fishing tech.
Top water baits!! The explosion is pure excitement.
Favorite place to shop for outdoor Gear:
Nichols Store in Rock Hill SC
Favorite Equipment :
Browning Guns, Triton Boats, Shimano reels,Berkley rods and Bad Boy Buggies, Mossy Oak Camo.
Favorite Wild Game food:
Janet's cubed deer steak and Gravy
Item in first aid kit used the most:
Tylenol
Person most responsible for cultivating my love for the outdoors:
My Dad. AKA: "Pop"
Favorite Scripture:
1 Corinthians 16:13 Watch,stand fast in the faith,be brave,be strong
Any Spiritual lessons you have learned on outdoor events:
I have come to realize that in our crazy fast pace lives that when I take time to be still either on a stand or on the water I am reminded that I serve a God who has placed order and beauty in all of his creation. And at that moment I am truly humbled.