Joey Gabella Bio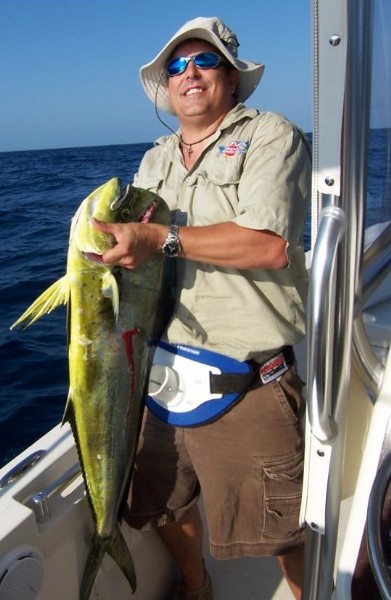 Occupation:
VP Sales @ SE Wire
Family Members:
Wife - Doremi
Daughters - Kristina & Miranda
Hometown:
Georgetown, SC
Favorite Outdoor Activity:
Sitting in a boat, don't matter where.
Favorite Places to go:
Pilipsburg, Saint Maartin
All-time Outdoor Highlight:
Offshore trolling and instantly the boat is surrounded by a school of dolphin (mahi mahi), started pitching and flippin.
Best Fishing Memory:
See above.
Favorite Fishing Technique:
Offshore Trolling.
Favorite Place to shop for Outdoor gear:
Bass Pro Shops.
Favorite Equipment (Guns, Boats, Reels, Tents, Atvs, Clothing, etc.):
Browning a-bolt .270
Favorite Wild Game Food:
Grilled bacon wrapped duck.
Item in First Aid Kit you use most:
Advil.
Person most responsible for cultivating your love for the outdoors:
Lee Floyd, Derek Williams, Andy Hughes, and S.B Lawrimore. They showed me the beauty of the outdoors.
Favorite Scripture:
As iron sharpens iron, so one man sharpens another. Proverbs 27:17.
Any spiritual lessons you have learned on outdoor events:
God is in control, so JUST ROLL WITH IT!