Jeff Talbert Bio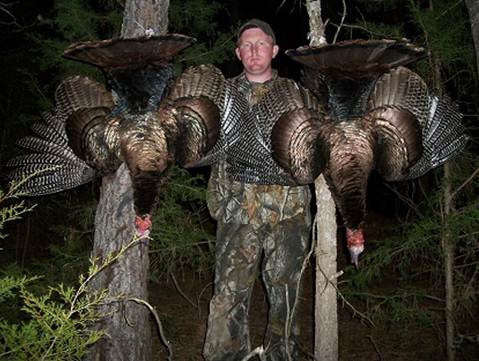 Occupation:
Criminal Investigator ( Supervisor)
Family Members:
Jackie(Wife), "J"(Son), Caitlyn(Daughter),
Hometown:
Winnsboro, S.C
Favorite Outdoor Activities:
Deer &Turkey Hunting
Favorite Places to go:
ToMyrtle beach and the Mountainswith my family.
All-time Outdoor Highlight:
Shooting a Nice8 pointer at 307 yrds.Shooting two turkeys in one hunt.
Best Fishing Memory:
Stripper fishing with my Dad onLake Wateree
Favorite Fishing Technique:
Fishing with a rubber worm in ponds.
Favorite Place to shop for Outdoor gear:
Academy Sports
Favorite Equipment (Guns, Boats, Reels, Tents, ATVs, Clothing, etc):
Remington 300 Win Mag rifle, Mathew bow, Remington 1100.
Favorite Wild Game Food:
Turkey breast, deer hash.
Item in First Aid Kit you use most:
Band aid
Person most responsible for cultivating your love for the outdoors:
My Dad
Favorite Scripture:
Romans 8:28
And we know that all things work together for good to them that love God, to them who are called according to his purpose.
Any spiritual lessons you have learned on outdoor events:
I learned that I need to surround myself with other Godly men to help keep me on track.