Greg King Bio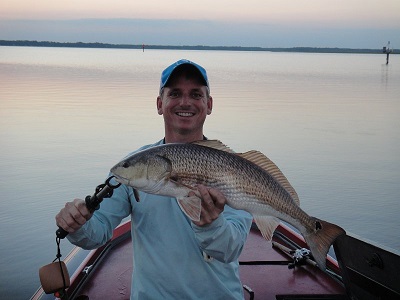 OCCUPATION:
Orthopaedic Consultant


FAMILY MEMBERS:
Christy King (wife)
Leina King (daughter)
George King (son)


HOMETOWN:

Jacksonville, FL

FAVORITE OUTDOOR ACTIVITY:
Stalking Elk and Mule Deer anywhere in the Rocky Mountains


FAVORITE PLACES TO GO:
Abilene, TX with my family. We stay with the Redwine family for our annual Dove hunt over Labor Day weekend. We eat really well, play a little golf, and lounge around by the pool. My kids make great retrievers but they tend to mouth the dove up pretty bad.


ALL-TIME OUTDOOR HIGHLIGHT:
Yemassee, SC, 13 years old, last day of hunting season. I killed my first deer on a deer drive. I walked out into a fire lane. The woods were very thick. The young buck nearly ran me over. My instincts took over and I shot from the hip, and put all 12 of the double-aught buckshot in his shoulder from less than 10 feet. I thought no one was around, I looked down the fire lane and saw my Dad. He witnessed the experience and walked towards me with tears running down his cheeks, which turned into laughter after we field dressed the buck and he poured the blood all over my face.



BEST FISHING MEMORY:
The first time I went to Venice, LA with Hank Parker, my brothers, and a good friend we caught countless Redfish for 3 days, mostly on topwater, and many exceeded 40 lbs.


FAVORITE FISHING TECHNIQUE:
Sight casting for tailing Redfish in the grass or around oyster bars with Z-man soft plastics.


FAVORITE PLACE TO SHOP FOR OUTDOOR GEAR:
Bass Pro, Strikezone, and Gander Mtn



FAVORITE EQUIPMENT (GUNS, BOATS, REELS, TENTS, ATVS, CLOTHING, ETC):
Bullet 20XD, Mercury Racing 250 Pro XS, Shimano Reels, G. Loomis and T. Allen Custom Rods, Remington 700, Benelli Super Black Eagle, Swarovski Optics


FAVORITE WILD GAME FOOD:
Grilled dove wrapped in bacon with jalapeno and onion.


ITEM IN FIRST AID KIT YOU USE MOST:
BC Powder for occasional headaches and sun screen


PERSON MOST RESPONSIBLE FOR CULTIVATING YOUR LOVE FOR THE OUTDOORS:
Definitely my Dad. He was such a big part of our lives growing up. I wish so bad he was still here and could have seen our children.


FAVORITE SCRIPTURE:
Galatians chapter 5 vs 16, 17 "So I say live by the Spirit and you will not gratify the desires of the sinful nature. For the sinful nature desires what is contrary to the Spirit and the Spirit what is contrary to the sinful nature." Each day we must depend on the Spirit to have victory over the flesh. Man is born with a sinful nature, but can be controlled if we walk by the fruits of the Spirit.


ANY SPIRITUAL LESSONS YOU HAVE LEARNED ON OUTDOOR EVENTS:
There are many things that I have learned while being alone in the woods or on my boat. God speaks to me in many different ways and I feel His presence more so without the distractions of modern life. But I also enjoy the fellowship of other Christian men when we can share our thoughts and take advice from one another because iron sharpens iron.