Dan Evans Bio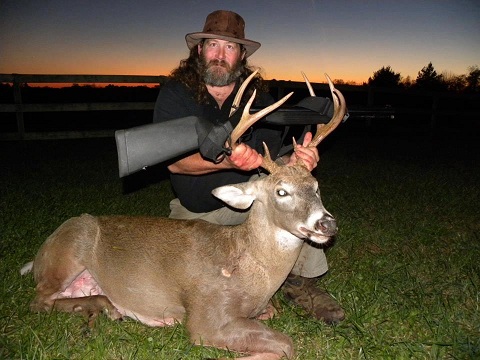 Occupation :
Construction Superintendent
Family:
Melissa (wife),
Jenna (daughter), Sarah (daughter), Daniel (son)
Hometown:
Taneytown, Maryland
Favorite outdoor activities:
hunting, fishing and camping
Favorite places to go:
mountains, beach and church
All time outdoor highlight:
watching clouds form on a mountain during an Elk hunt with my Dad
Best fishing memory:
fishing in north atlantic with Dad on a three day trip
Favorite fishing technique:
trolling
Favorite place for gear:
Bass Pro shop
Favorite equipment:
my .270, 870 shotgun, good boots
Favorite wildgame food:
bacon wrapped back strap, homemade sausage
Item in first aid kit used the most:
duct tape
Person most responseable for cultivating my love for the outdoors:
my dad took me camping, fishing and hunting.
Favorite scripture:
John 15:5
Scriptural lessons learned in the outdoors:
I read through the book of John during a deer season in Maryland. It changed my whole understanding of Jesus and the Gospel.