Dale Sanders Bio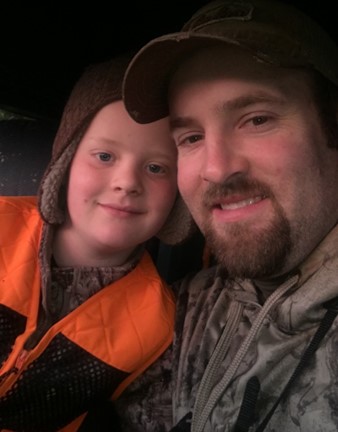 Occupation:
Quality Manager at Sealevel Systems Inc.

Family Members:
Wife- Caroline
Daughter- Charlotte Kate

Hometown:
Hartwell, Ga
Favorite Outdoor Activity:
Duck hunting in flooded timber

Favorite Places to go:
Steamboat Springs, CO for snow skiing
Any beach for family vacations
Arkansas for duck hunting

All-time Outdoor Highlight:
Watching my nephew harvest his first deer.
Best Fishing Memory:

Favorite Place to shop for Outdoor gear:
Cabelas

Favorite Equipment (Guns, Boats, Reels, Tents, Atvs, Clothing, etc...):
Browning 30-06, Benelli SBE2 and M2, Honda Foreman 500, and bottomland and natural gear camo
Favorite Wild Game Food:
Deer tenderloin and duck poppers
Person most responsible for cultivating your love for the outdoors:
My dad's friend Ricky White. He was the first person to take me deer hunting.
Favorite Scripture:
Proverbs 27:17 ESV "Iron sharpens iron, and one man sharpens another"
Any spiritual lessons you have learned on outdoor events:
If you surround yourself with Godly men you can trust, you will never have to walk through anything in life alone.