Bryan Chapman Bio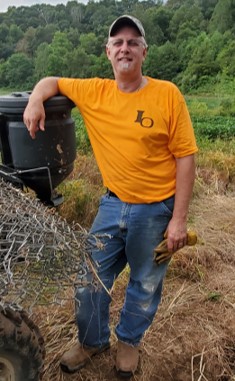 Family Members:
Cathy -- Wife
Tristen -- Son
Brittany --Daughter
Wesley -- Step Son
Eric -- Step Son
Josly, Braden, Caden, Owen, Samuel -- Grandchildren
Hometown:
Morganton, N.C.
Favorite Outdoor Activity:
Deer Hunting
Favorite Outdoor Activity:
Deer Hunting
Favorite Places To Go:
The Outer Banks of NC and anywhere to hunt deer!
Best Fishing Memory:
Catching 72 hand size crappie with Gene Black when I was about 12 years old.
Also watching my wife catch her first Marlin. There was a lot of screaming going on that day!
Favorite Fishing Technique:
Using cut bait to fish off the pier instead of the usual shrimp or blood worms.
Favorite Place To Shop For Outdoor Gear:
Sportsmans Guide, Amazon or anywhere there is a deal.
Favorite Equipment:
PSA AR-10 308 with an ATN Thermal
Favorite Wild Game Food:
Cubed backstrap with rice and gravy!
Item In The First Aide Kit You Use the Most:
Band-aid
Person Most Responsible For Cultivating Your Love For The Outdoors:
Gene Black: Fishing
Harbert Dean: Hunting
All Time Outdoor Highlight:
Being with my son Tristen when he killed his first deer. Hearing the excitement in his voice, the sparkle in his eye and all the friends that were there to celebrate that with us! It was an awesome day!
Favorite Scripture:
1 Thessalonians 5:16 Rejoice always, 17 Pray continually, 18 Give thanks in all circumstances; for this is God's will for you in Christ Jesus. Ephesians 6:13 ....and having done all, STAND.
Any Spiritual Lessons You Have Learned On Outdoor Events:
Our lives are busy and fast paced. When I sit in a tree stand it is like God is saying to me: "Slow down and look around at my creation.........Be still and know that I AM GOD."