Dave Copeland Bio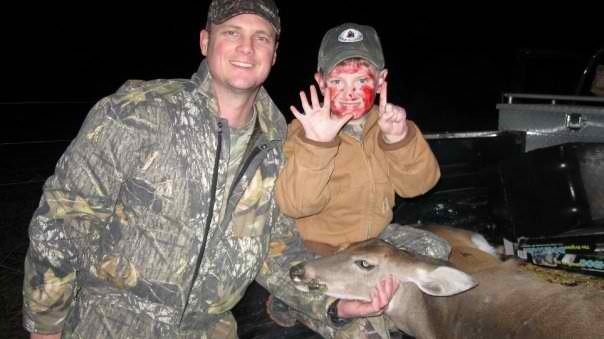 Family Members:
Missy (wife)
Caroline (14)
Paul (10)

Hometown:
Okeechobee, Fl

Favorite Outdoor Activity
They are all my favorite - well except for yard work!
Favorite Places to go:
Tin House Cove, On Okeechobee. Any where on our hunting club, but most of that is top secret.

All-time Outdoor Highlight:
Watching my son have his 'firsts' on the water or in a deer stand!

Best Fishing Memory:
I caught a 7lb bass with my dad and granddad in the boat. I was 14 and in that moment I was a 'made' man in our family. Fishing was huge to us and I showed I could hang with my heroes.

Favorite Fishing Technique:
What ever I find that works!

Favorite Place to shop for Outdoor gear:
Sportsman's Warehouse

Favorite Equipment (Guns, Boats, Reels, Tents, Atvs, Clothing, etc...):
ABU Garcia reels, PSE Archery, Armalite AR-10, Remington 700

Favorite Wild Game Food:
All of it - fried.

Item in First Aid Kit you use the most:


Band-aids; always getting cut.
Person most responsible for cultivating your love for the outdoors:
My dad and my father-in-law.

Favorite Scripture:
Therefore, if anyone is in Christ, he is a new creation. The old has passed away; behold, the new has come.
2 Corinthians 5:17
God is a God of second chances through Jesus Christ. No one is too lost or too bad. With Jesus there are new beginnings!
Any spiritual lessons you have learned on outdoor events:
The Lord has done some cool things~ it was all for us and to show us His goodness. We should praise Him for it and not worship the outdoors in His place.