Brandon Shook Bio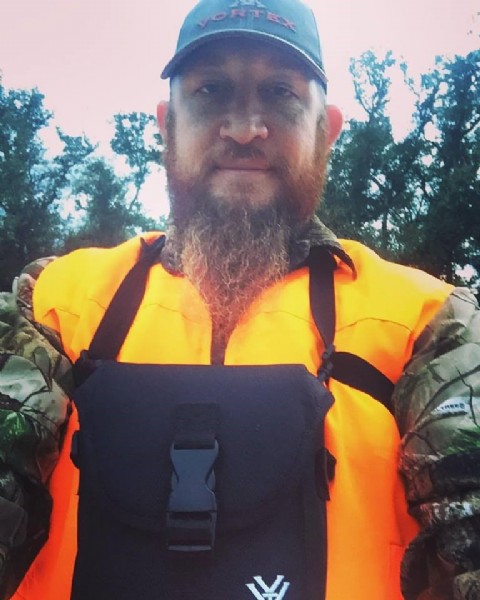 Occupation:
Faith Formations Director �?�¢?? Youth
Dripping Springs United Methodist Church

Family Members:
Krista (wife)
Karsyn (daughter)
Reagan (daughter)
Hometown:
Dripping Springs, TX
Favorite Outdoor Activity:
Hunting the majestic Whitetail Deer
Favorite Places to go:
Anywhere I can soak in God's glory through the outdoors
All-time Outdoor Highlight:
Killing a mature 5 1/2 year old 8pt at 20yds while stalking with my friend Britt McCarter outside of Allison, TX.
Best Hunting Memory:
Killing my first Whitetail Buck, 1st Ironman Retreat; a hog hunt near Gonzalez, TX.
Favorite Hunting Technique:
Using grunts, bleats, or rattlin while stalking whitetails on the ground. No Blinds, No Feeders, and on the Ground is my preferred method.
Best Fishing Memory:
All the great memories with friends and family fishing on the backside of Mustang Island near Corpus Christi, TX out at 1852 pass. Many reds, black drum, and one special trout have been caught out at that spot.
Favorite Fishing Technique:
Fishing with top water lures
Favorite Place to shop for Outdoor gear:
Academy Sports and Outdoors
Favorite Equipment (Guns, Boats, Reels, Tents, Atvs, Clothing, etc...):
Remington 788 .22-250, DPMS AR-15, or 6 1/2' ugly stick rod with Shimano Symetre Reel
Favorite Wild Game Food:
Whitetail back-strap cutlets fried with mashed taters and green beans
Item in First Aid Kit you use most:
Duct Tape
Person(s) most responsible for cultivating your love for the outdoors:
My Parents Patti Smith and Will Shook and a good friend Paul Busker "Uncle Pablo"

Favorite Scripture Verse:
Psalm 20, it is a prayer for victory in battle from King David. It has always been close to my heart because it was one of the first scriptures I memorized shortly after my conversion.

Any spiritual lessons you have learned on outdoor events:
Everything in nature reflects God's beauty and majesty. That is why we must be careful that we only stand in awe of The Creator instead of the created while we are out in nature.