Frank Rodgers Bio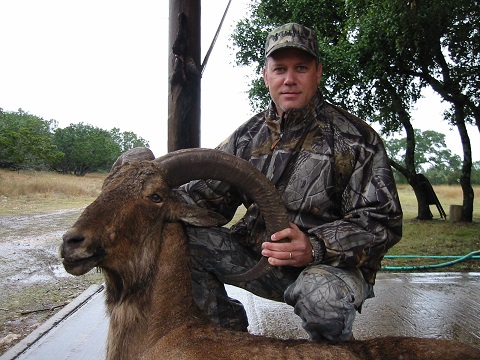 Custom Home Builder & Remodeler
Family Members:
Melanie (Wife)
Ashley (Daughter)
Sarah (Daughter)
Hometown:
Jacksonville, FL
Favorite Outdoor Activities:
Deer & Dove Hunting
Favorite Places to go:
To the mountains of North Carolina or the beaches of Florida with my family.
All-time Outdoor Highlight:
Harvesting the elusive audad.
Best Fishing Memory:
Landing a lunker bass in a farm pond in South Georgia.
Favorite Fishing Technique:
Early morning buzz bait across the still water.
Favorite Place to shop for Outdoor gear:
Bass Pro Shop
Favorite Equipment (Guns, Boats, Reels, Tents, ATVs, Clothing, etc):
My Shimano Bait Caster, Perception kayak, Browning 270 A Bolt & Benelli shotgun.
Favorite Wild Game Food:
Butterflied Axis backstrap with cream cheese, jalapeno peppers, everglades seasoning, wrapped in bacon and smoked slow on the grille.
Item in First Aid Kit you use most:
Advil Liqui-Gels & Benadryl
Person most responsible for cultivating your love for the outdoors:
My Dad who had me fishing with a Zebco 202 and in a dove field with a full choke K-Mart 20 gauge shot gun at a very young age.
Favorite Scripture:
Philippians 4:6-7
Be anxious for nothing, but in everything by prayer and supplication with thanksgiving let your requests be made known to God. And the peace of God, which surpasses all comprehension, will guard your hearts and your minds in Christ Jesus.
Any spiritual lessons you have learned on outdoor events:
I lost my bearings in the woods one time and could not find my way. I wandered around in circles for hours but finally found my path out. After the escapade it made me think about (John 14:6) " I am the way, the truth, and the life". He will keep us on the right path if we seek His face in all we do.