Jim Tollison Bio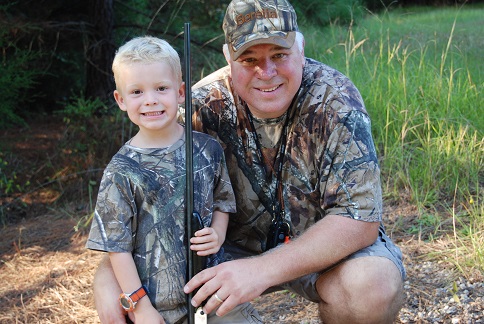 Occupation:
Director of Customer Satisfaction

Family Members:
Joy (Wife)

Hometown:
Hickory Tavern, SC

Favorite Outdoor Activity:
Sporting Clays, Hunting
Favorite Places to go:
Charleston , SC
Seattle, WA
All-time Outdoor Highlight:
Finishing in the top 10 at the World Sporting Clays Championship, A class
Best Hunting Memory:
Hunting with my Dad when he killed his first deer
Having my Grandson(Drew) accompany me on his first Dove hunt
Favorite Hunting Technique:
Rattling for Big Bucks

Favorite Place to shop for Outdoor gear:
Cabelas

Favorite Equipment (Guns, Boats, Reels, Tents, Atvs, Clothing, etc...):
Beretta DT 10 Over and Under
Thompson Center Pro Hunter Rifle
Polaris Sportsman 800

Favorite Wild Game Food:
Fried Quail, Grilled Deer Tenderloin
Item in First Aid Kit you use most:
Band aid

Person most responsible for cultivating your love for the outdoors:
My Grandpa Tollison and my Dad

Favorite Scripture:
For God so loved the world that He gave His only begotten Son, that whoever believes in Him should not perish but have everlasting life. John 3:16

Any spiritual lessons you have learned on outdoor events:
Hunting and fishing is not all about filling your tag or your cooler. It should also include observing God's creations and it's beauty. It's a good time to talk to God and get closer to Him. So next time you are out on the lake or on stand by yourself,spend some time with God.